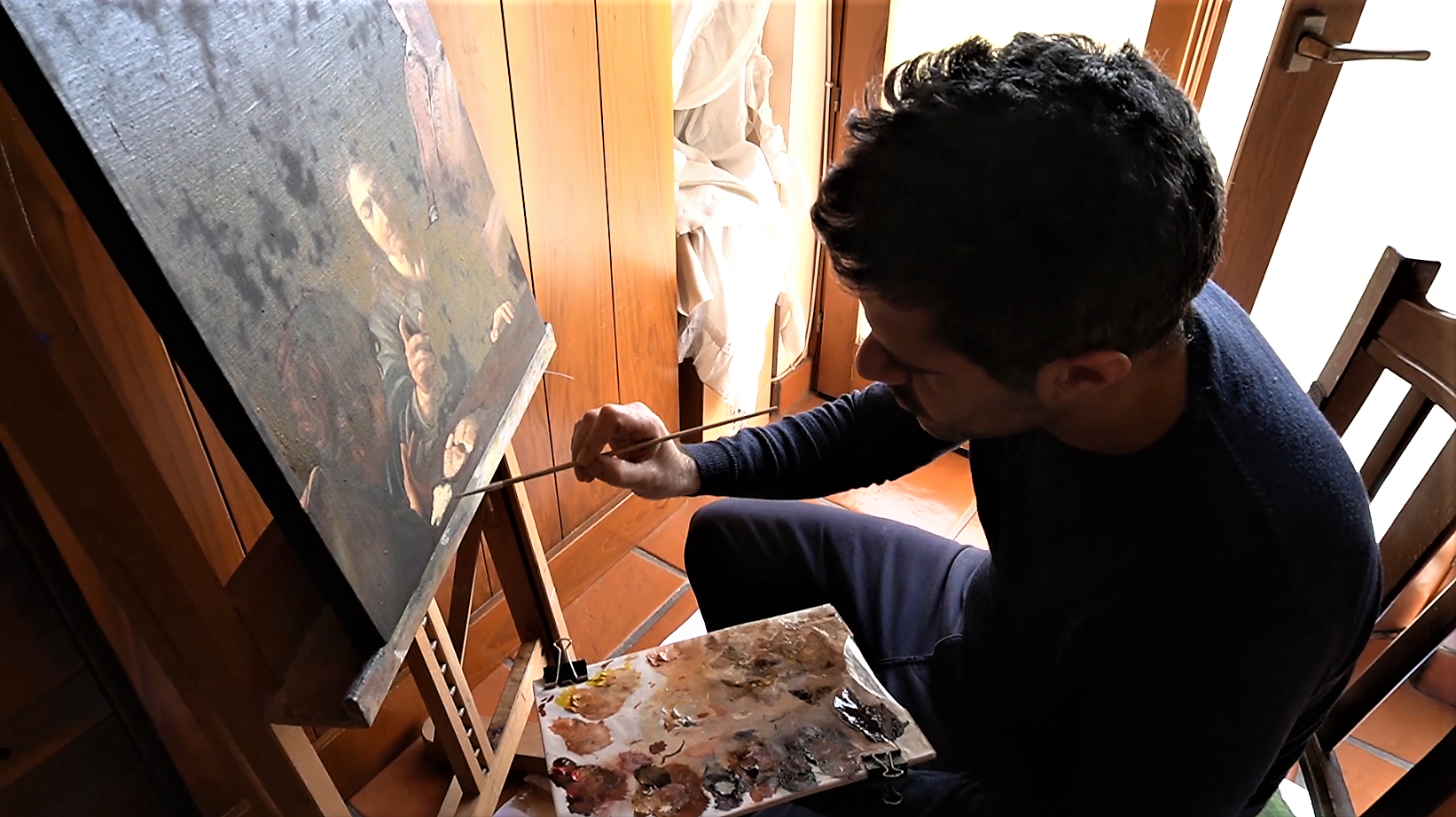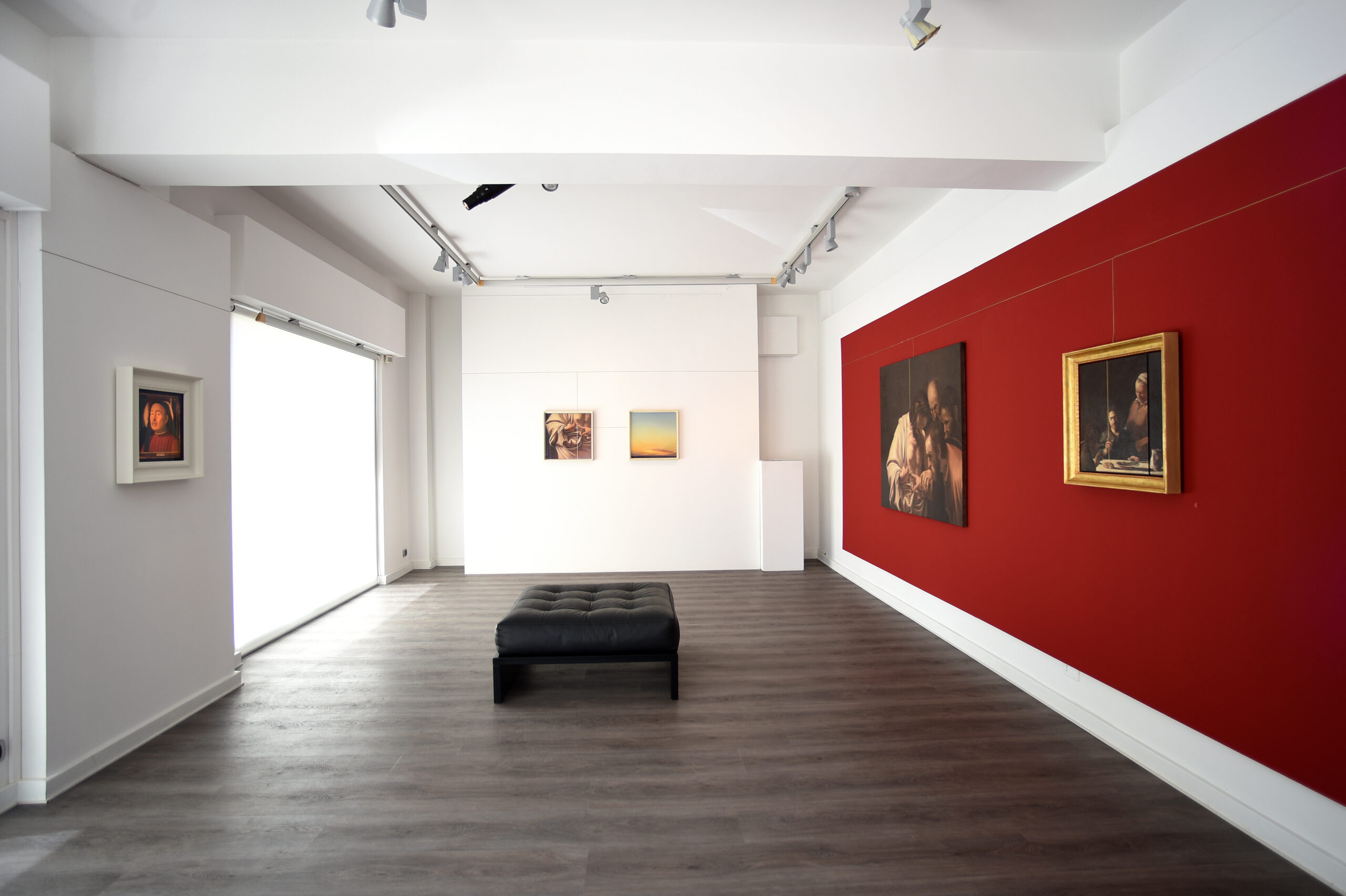 IT
Giovanni Viola nasce a Modica nel 1981.
L'interesse per l'arte nasce da subito: dapprima è il mondo del sacro ad affascinarlo: icone bizantine, greche, romane e la pittura dei grandi maestri del XVII sec, che con cura approfondisce e studia sia nella pratica pittorica che nell'approfondimento teologico.
Parallelamente alla sempre rigenerata ricerca nella pratica artistica, nel 2008, si laurea in giurisprudenza presso l'Ateneo di Messina.
Nel 2011 si inaugurà la sua prima personale negli sapzi espositivi Lo Magno artecontemporanea di Modica, "Su tela e su carta" dove a parete mette i risultati del suo lavoro con diverse tecniche, pastello, olio, matita applicandole alla rappresentazione del paesaggio della terra dove vive, tematica che porterà sempre con sé.
Giovanni Viola attenziona la sua Sicilia e la luce che la contraddistingue declinandola con pazienza, rigore e sensibilità in tutti i suoi lavori. Ciò che ci mostra è il corpo, la sostanza della Sicilia e del Val di Noto, l'impalpabilità delle sue sfumature, rese visibili dalla tecnica a pastello che, con analitica sapienza, utilizza nella figurazione del paesaggio.
Riservato e modesto, quasi imperturbabile, la personalità di Giovanni Viola emerge nel proprio lavoro esprimendo puro amore per l'essenza delle cose, la tranquillità data dalle proprie risorse spirituali, la determinazione e l'assenza di assenza.
Raggiunge l'Italia e l'estero, con personali e collettive. Partecipa a fiere di settore.
Ultima mostra personale con Lo Magno artecontemporanea nel 2022 a Parigi durante la famosa notturna lungo la sponda destra del fiume Senna "La Nocturne Rive Droite" : "Pastels de l'ame sicilienne", curata da Ombeline D'Arché, Eric Coatalem e Giuseppe Lo Magno, Galerie Eric Coatalem (Paris).
Oggi studia Teologia presso il polo universitario di Catania, vive e lavora a Modica.
Giovanni Viola was born in Modica in 1981.
His interest in art was born immediately: first was the world of the sacred that fascinated him: Byzantine, Greek, Roman icons and the painting of the great masters of the seventeenth century, which he carefully explored and studied both in pictorial practice and in theological study.
Parallel to the ever regenerated research in artistic practice, in 2008, he graduated in law at the University of Messina.
In 2011 he will inaugurate his first solo exhibition in the space of Lo Magno artecontemporanea in Modica, "Su Tela e su Carta" where on the wall he puts the results of his work with different techniques, pastel, oil, pencil, applying them to the representation of the landscape of the territory where he lives, a theme that he will always carry with him.
Giovanni Viola pays attention to his Sicily and the light that distinguishes it, declining it with patience, rigor and sensitivity in all his works. What he shows us is the body, the substance of Sicily and the Val di Noto, the impalpability of its nuances, made visible by the pastel technique which, with analytical wisdom, he uses in the figuration of the landscape.
Reserved and modest, almost imperturbable, Giovanni Viola's personality emerges in his work expressing pure love for the essence of things, the tranquility given by his own spiritual resources, determination and the absence of absence.
It reaches Italy and abroad, with solo and group exhibitions.
Participate in trade fairs.
Today he studies Theology at the Theological Institute of Catania, lives and works in Modica.
Together…
2022: "Pastels de l'ame sicilienne", Giovanni Viola Solo exhibition, curated by Ombeline D'Arché, Eric Coatalem and Giuseppe Lo Magno, Galerie Eric Coatalem (Paris)
2021: "La Ferita della Carne e la Resurrezione", Giovanni Viola Solo show, curated by Aldo Premoli and Francesco Brancato, Lo Magno artecontemporanea (Modica)
2010: "Viola su Tela e su Carta", Giovanni Viola Solo show, curated by Giuseppe Pitrolo, Lo Magno artecontemporanea (Modica)
La Ferita della Carne e la Resurrezione
2021 | Lo Magno artecontemporanea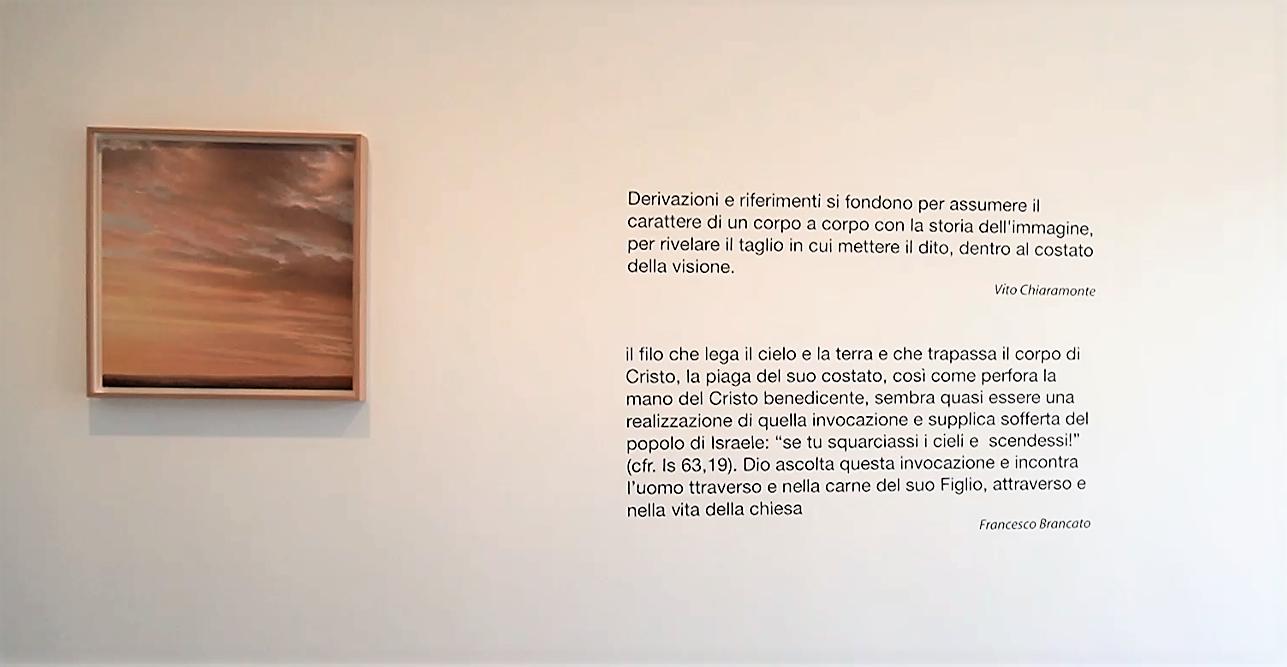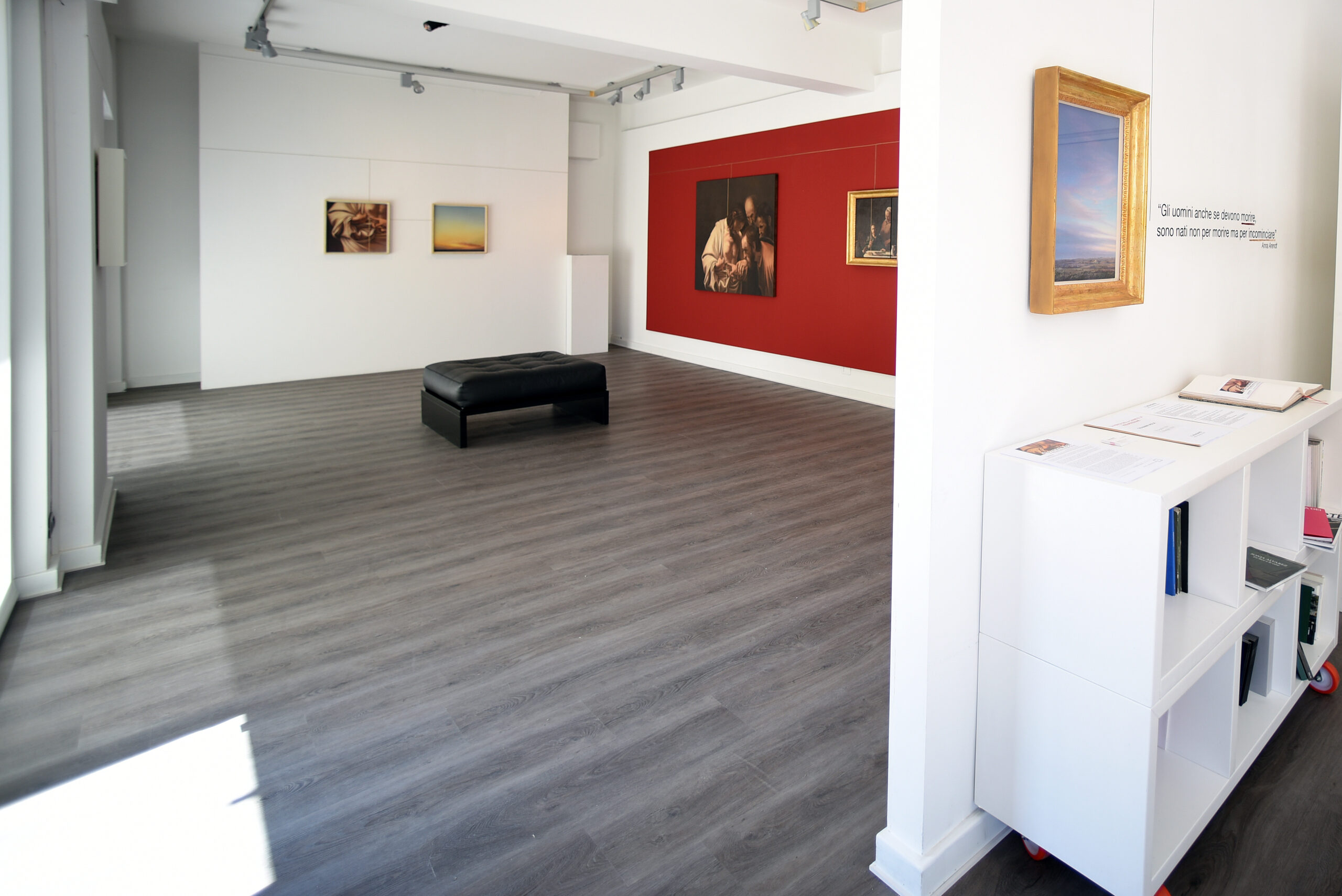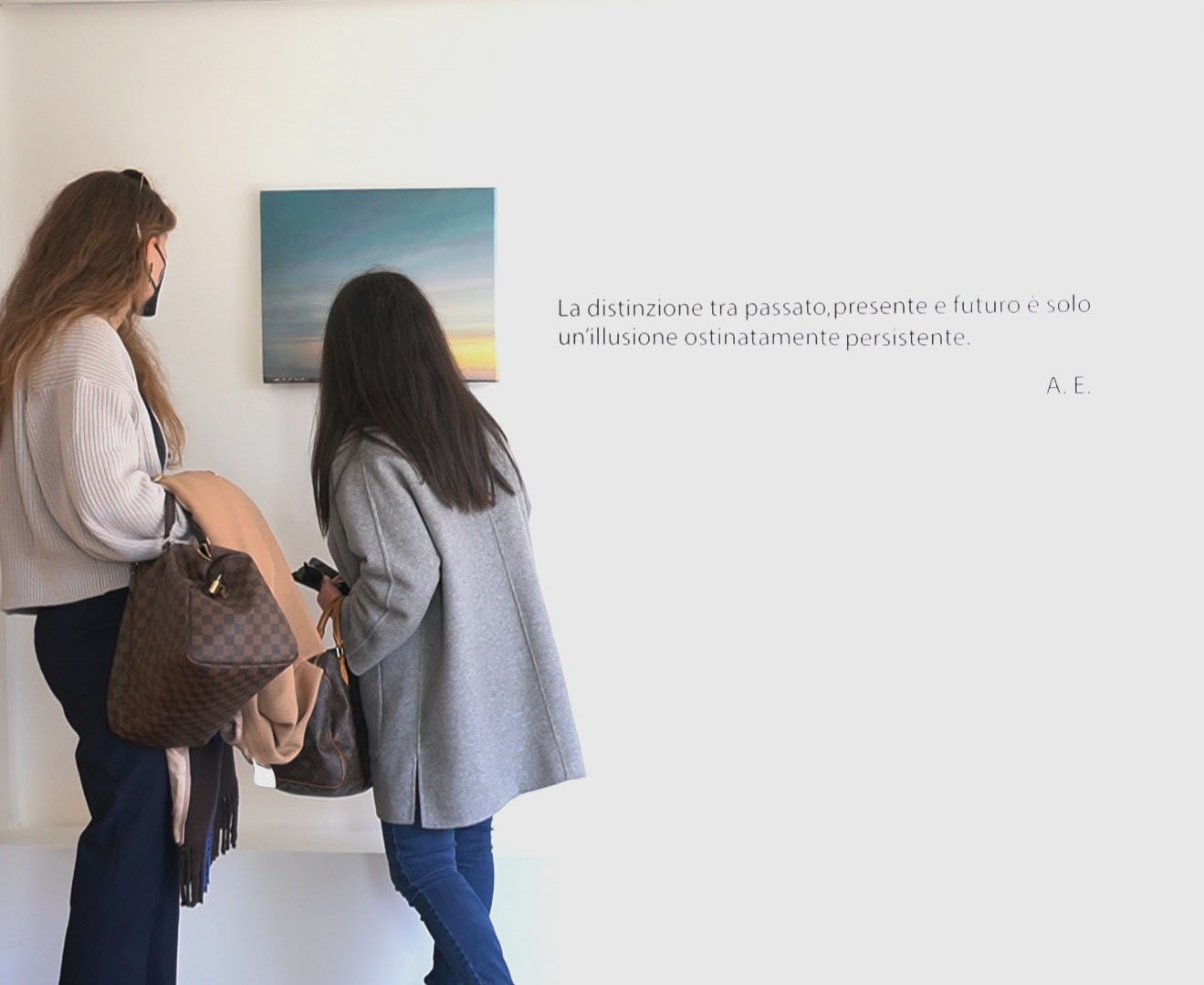 Light and its declination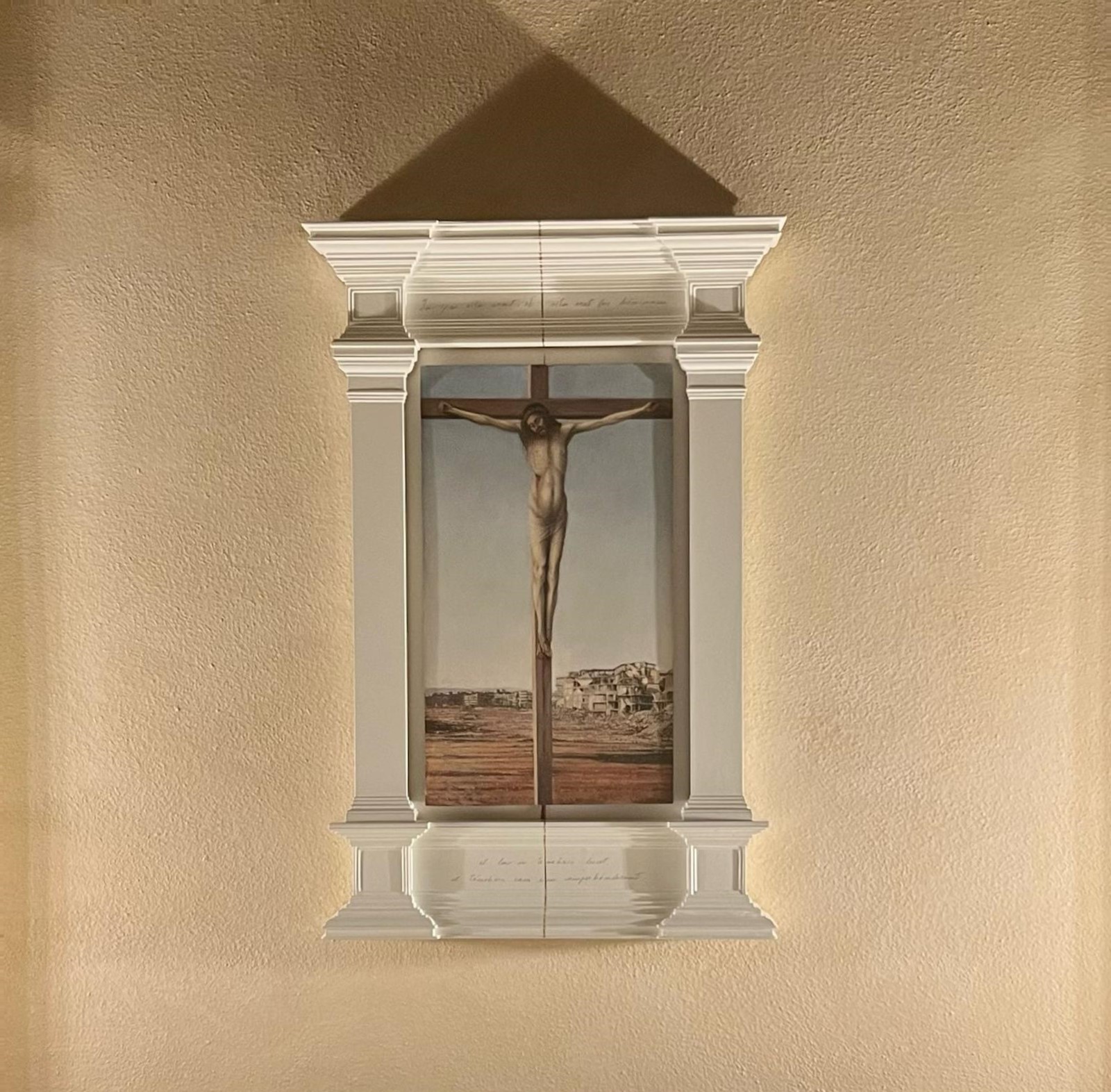 Pastels de l'Ame Sicilienne Galerie Eric Coatalem, Paris